Together, Mercedes-Benz USA, ESPN, The College Football Playoff, The Peach Bowl, Disney Advertising, and Merkley+Partners have collaborated with fan experience company, The Famous Group, to develop an unforgettable experience for fans during the College Football Playoff (CFP) Semifinal at the Chick-fil-A Peach Bowl on Dec. 31 (8 p.m. ET, ESPN).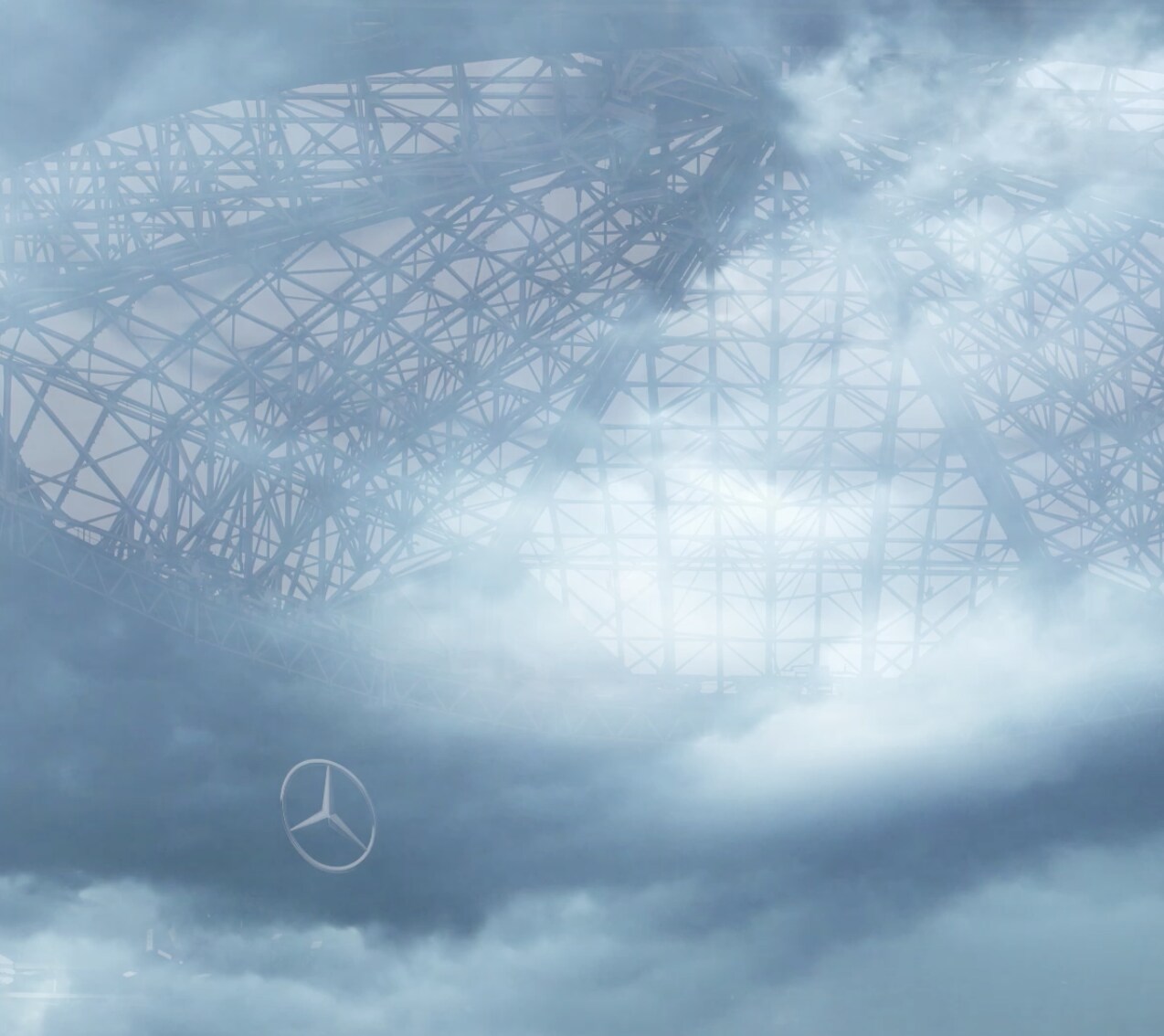 As part of the luxury automaker's broader investment in electric vehicle technology, the companies have teamed up to create a mixed reality activation, leveraging cutting-edge technology to race four of the iconic brand's electric vehicles around Mercedes-Benz Stadium for a spectacle, both on-air and on-site. This collaboration marks the first time that mixed reality technology has been used on a live broadcast during a college football game and is the latest in a string of innovations for the luxury mobility brand.

"We at Mercedes-Benz USA, with the support of strategic AOR Merkley+Partners, are leading the global evolution of electric luxury," said Monique Harrison, Head of Marketing, Mercedes-Benz USA. "Reintroducing this iconic brand through authentic brand experiences to a new generation of consumer that previously had little or no affinity with the automotive industry. Collaborations with music, film and technology brands like Disney are part of our journey to become the world's most desirable electric luxury brand."
In the CFP Semifinal at the Chick-fil-A Peach Bowl, the exhibition will take place right before kickoff of the second half of the game, directly following the Mercedes-Benz Halftime report. Featuring four different Mercedes-Benz electric vehicles, the 45-second segment will push interaction with the physical environment further than before with the goal posts, field and iconic in-stadium Halo video board.
"We are thrilled to showcase the collective creativity and innovation amongst all the teams we work with," said Theresa Palmieri, VP, Sports Brand Solutions, Disney Advertising. "We are constantly looking for opportunities to reimagine the advertising experience for brands and we are especially excited to unveil such an innovative execution in collaboration with Mercedes-Benz during a marquee event during the college football postseason."
Using first-of-its-kind mixed reality production techniques, The Famous Group will operate three tracked cameras for the activation, including two fixed cameras and a SkyCam for the duration of the segment.
"Our Mixed Reality team has created some of the most impactful activations for leagues, teams, and brands across the industry," says Andrew Isaacson, Partner at The Famous Group. "We're thrilled to help bring this innovative technology to a live college football broadcast for the first time. This campaign will showcase an iconic brand while also providing fans with a unique and immersive experience."
This campaign comes on the heels of The Famous Group's mixed reality activation with Gillette during ESPN's Monday Night Football game between the NFL's Chicago Bears and New England Patriots in October, which saw a 69 percent increase in brand recall compared to advertisements on competitive broadcasts.
Media Contacts:
Bukola Oyalabu | Bukola.Oyalabu@Disney.com
Kristen Smith | Kristen.T.Smith@Disney.com
Julian Galano (The Famous Group) | julian@22-spring.com